About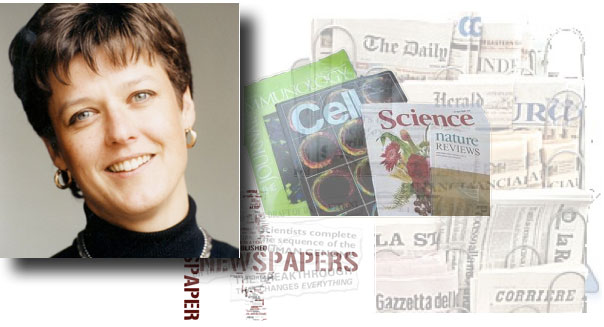 Forming opinions by spotting social trends and emerging issues, Lois Rogers generates and writes news features across a variety of media outlets, and contributes to broadcast documentaries.
She also provides specialist writing services to government departments, biotech companies and communications agencies; and advises on and writes patient/consumer information material. She has a particular interest in the emerging fields of nutraceuticals and~cosmeceuticals.
Lois is a former health and social affairs editor of The Sunday Times (London) and a contributor to the growing debate on the future of healthcare.
She has appeared as an expert witness for the House of Commons health select committee, and offers regular presentations at corporate and public sector events.
In 2012 Lois won best overall feature at the Guild of Health Writers Awards, and was nominated as freelance consumer journalist of the year for other work, at the 2012 MJA Summer Awards.
This website contains some recent articles. It is not a comprehensive index to everything published in the outlets mentioned, or elsewhere. More information is available on request.